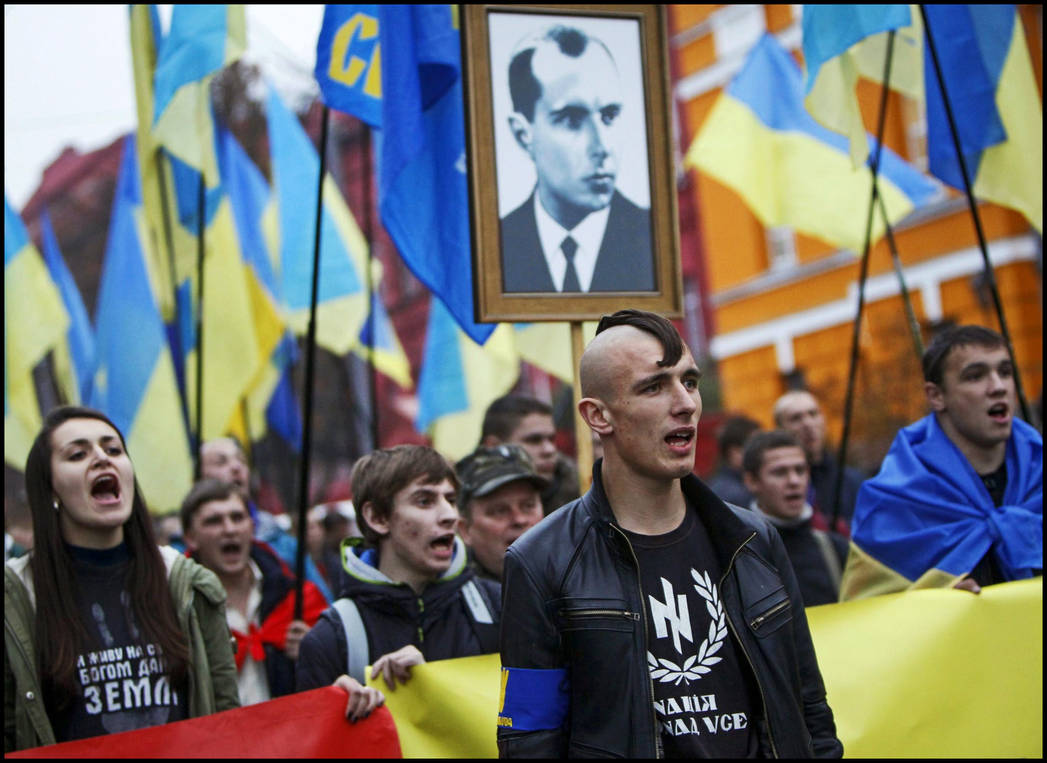 For years, Russia has been calling on Western nations to investigate cases of human rights abuse, illegal killings, and war crimes committed by the Ukrainian authorities that came to power after the 2014 coup. Moscow pointed out that many of them were committed by neo-Nazis against Russians or Russian-speaking people.
When Russian President Vladimir Putin was announcing the start of a special operation to protect the Donetsk and Lugansk People's Republics (DPR and LPR) on 24 February, he described the goals as "demilitarising and denazifying" Ukraine. His spokesman later elaborated that "denazifying" means that Russia is planning to free Ukraine from neo-Nazis, their supporters, and their ideology.
Moscow has repeatedly warned foreign nations about neo-Nazis taking control of Ukraine following the West-backed coup in 2014. However, Western nations chose to ignore the human rights violations committed by the Kiev regime.
Full article at: Sputnik International
Image via Haaretz, slightly modified by me.