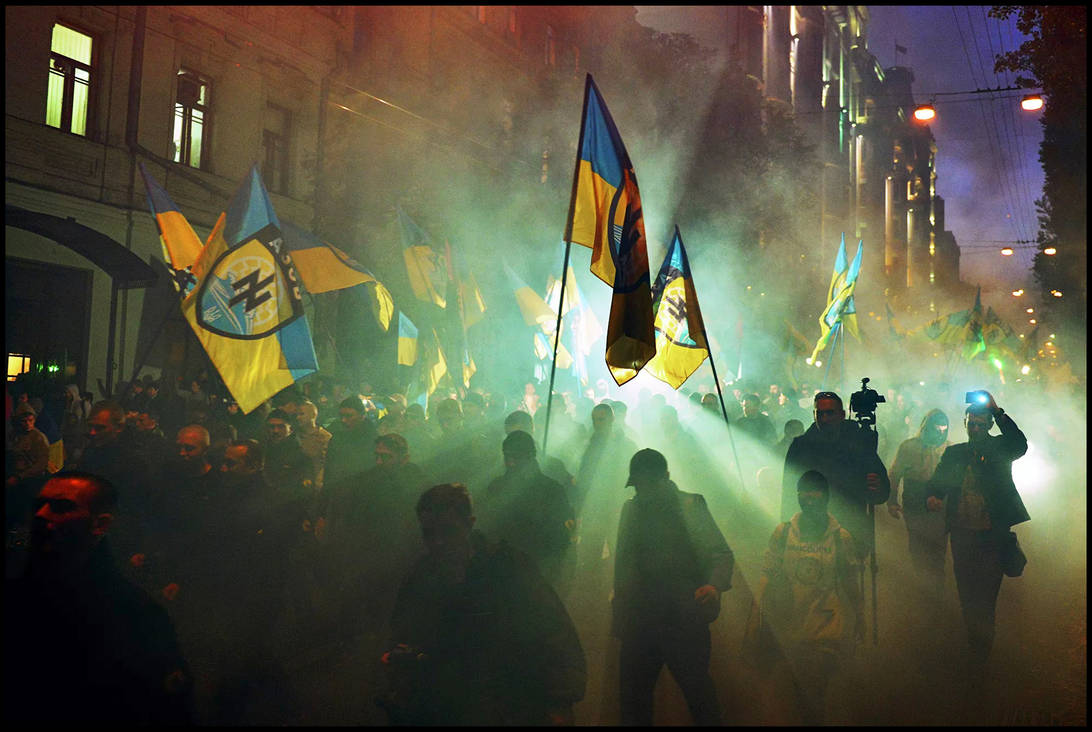 The Western mainstream media have kept silence for years about the shelling of the Donetsk and Lugansk Republics by the Ukrainian government forces and neo-Nazi battalions.
Just a limited number of independent American and European journalists and freelance photographers have been working in the Donbass region, chronicling the invisible war of the Ukrainian government against its own people. According to the UN, over 13,000 have been killed in the region since the Maidan coup d'etat of February 2014.
Over the past several weeks the Ukrainian military had intensified bombardment of the Donbass region, prompting the leadership of the DPR and LPR to launch an evacuation of children and elderly people to Russia. However, Ukrainian spec ops groups have been targeting evacuees leaving to Russia with mines and shells.
The US openly dismissed Russia's warnings about the ongoing genocide of Russian-speakers and crimes against humanity in Eastern Ukraine. For his part, German Chancellor Olaf Scholz claimed at the annual Munich Security Conference on 19 February that it is "really ridiculous" to say that "there is something like genocide" in Donbass.
By turning a blind eye to crimes committed by Ukrainian military and neo-Nazi militias in Eastern Ukraine, the Scholz-led coalition is indirectly supporting "what amounts to second generation 1930s-40s political Nazi thought" in Ukraine.
Full article at: Sputnik International
Photo of the Azov Battalion demonstrating in Kiev by AFP, slightly modified by me.