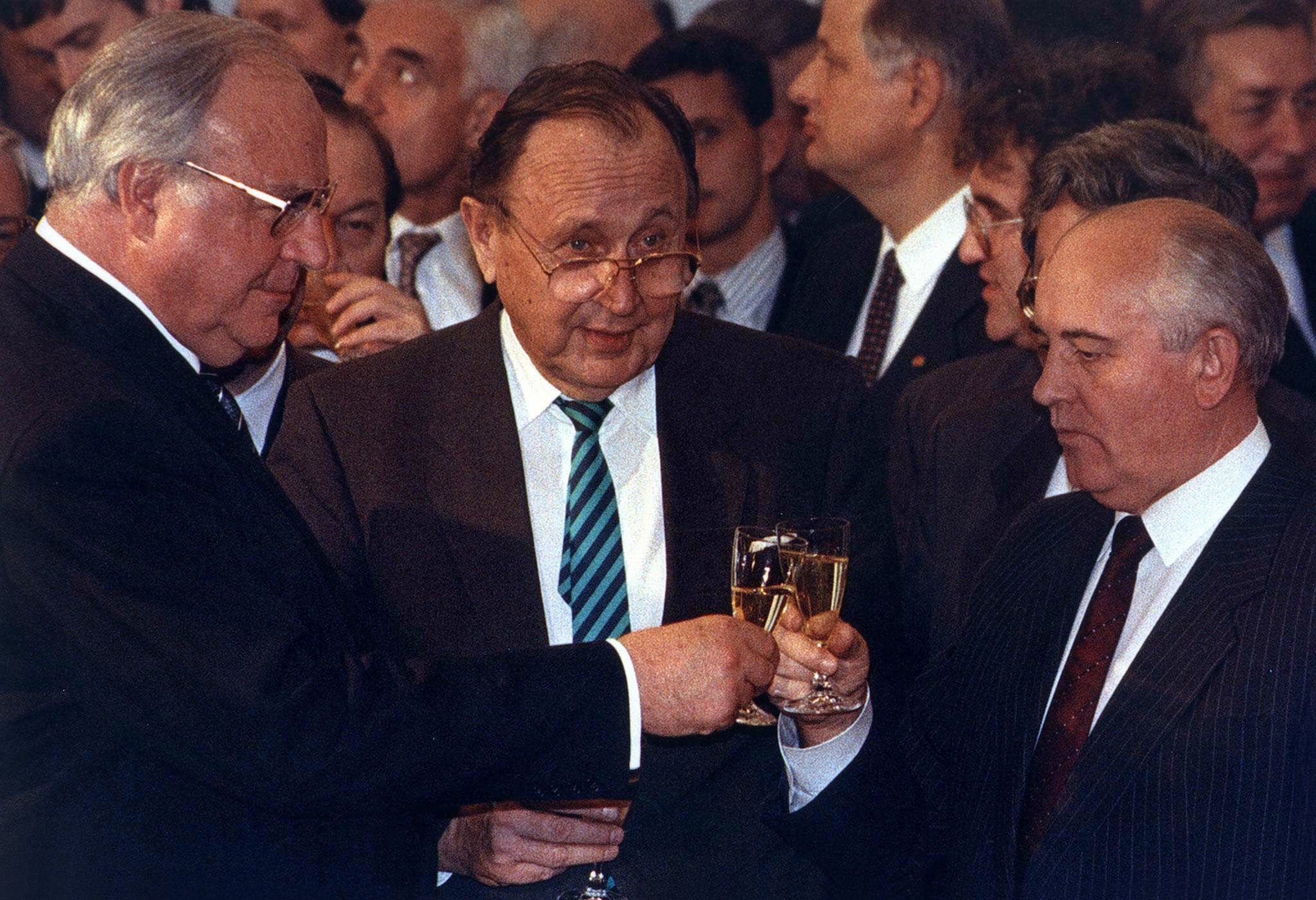 Putin was right, Stoltenberg was wrong: NATO "brazenly deceived" Russia about expansion and a British document proves it
A newly discovered document from March 1991 shows US, UK, French, and German officials discussing a pledge made to Russia that NATO will not expand to Poland and beyond. Its publication by the German magazine Der Spiegel on Friday proves Moscow right and NATO wrong on the matter.
The minutes of a March 6, 1991 meeting in Bonn between political directors of the foreign ministries of the US, UK, France, and Germany contain multiple references to "2+4" talks on German unification in which the West made it "clear" to the Soviet Union that NATO will not expand past the eastern borders of Germany.
The document was found in the UK National Archives by Joshua Shifrinson, a political science professor at Boston University in the US. It had been marked "Secret" but was declassified at some point.
Source: RT International
Above, a historic photo depicting German Chancellor Helmut Kohl, German Foreign Minister Hans-Dietrich Genscher and Soviet General Secretary Mikhail Gorbachev toasting each other in Berlin, November 1990 (Photo by Der Tagesspiegel). View the document below: