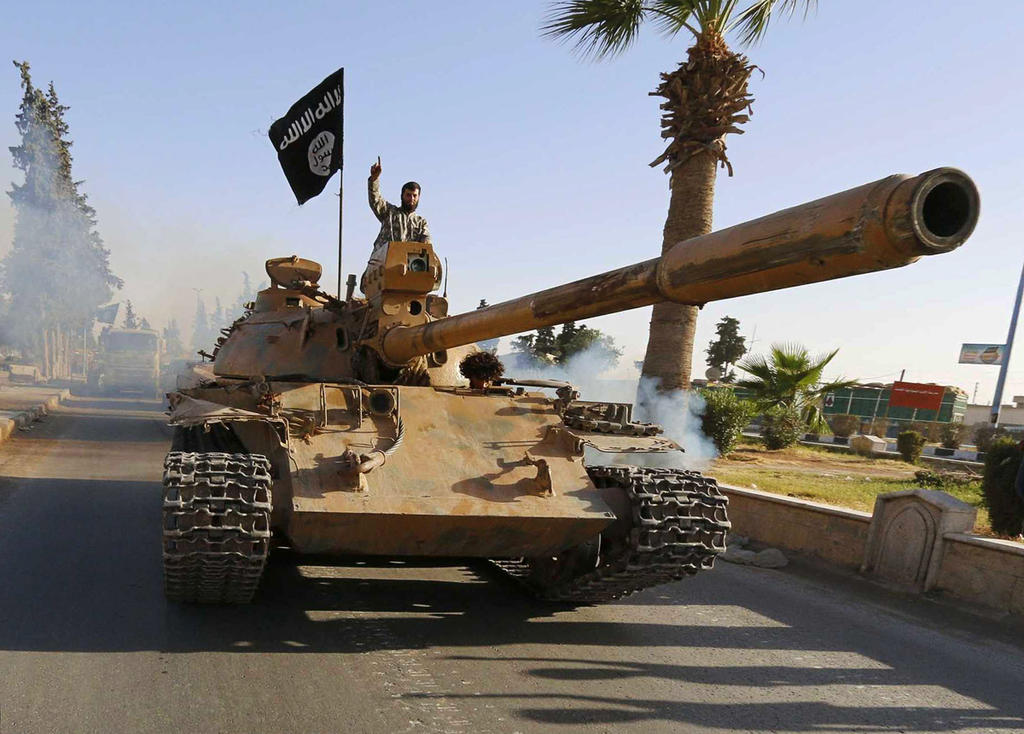 It's almost like war is a business. The Pentagon announced on Thursday that the United States would be sending 2,000 AT-4 anti-tank rockets to Iraq. While the Department of Defense emphasized that the rockets were being sent to help combat suicide car bombs, there is another target anti-tank rockets might be needed for in Iraq these days – US tanks and other vehicles in the hands of ISIS.
That's right, while ISIS is mostly made up by local reactionaries living out a fantasy from the 7th century the weapons they now have in their possession are cutting edge tech. After the Iraqi army first collapsed ISIS gained control of numerous US weapons and vehicles sent to the Iraqi army including modern US tanks. The kind you might need anti-tank rockets for.
Now with the recent fall of Ramadi to ISIS forces the militants have a new cache of US weapons:
"The ISIS fleet of captured U.S. military vehicles, including M1A1 tanks, grew by more than 100 when Iraqi Security Forces (ISF) fled the provincial capital of Ramadi 60 miles west of Baghdad and abandoned their equipment, Pentagon officials said Tuesday.
In addition, "there were some artillery pieces left behind," said Army Col. Steve Warren, a Pentagon spokesman, but he could not say how many.
About 100 wheeled vehicles and "in the neighborhood of dozens of tracked vehicles" were lost to ISIS when the last remaining Iraqi defenders abandoned the city of about 500,000, Warren said.
The tracked vehicles were mostly armored personnel carriers but "maybe half a dozen tanks" were in the mix, Warren said. He did not say what type of tanks they were. Photos posted by ISIS on social media purported to show about 10 M1A1 Abrams tanks in their possession and large amounts of captured ammunition."
Well this is an interesting game – send weapons to Iraqi army which loses US weapons retreating from ISIS, then send more weapons to Iraqi army to fight now better-armed ISIS only to retreat again and lose more US weapons to ISIS. Rinse, repeat, and consider buying defense stocks.
Source: Firedoglake
Also see: Isis captured 2,300 Humvee armoured vehicles from Iraqi forces in Mosul