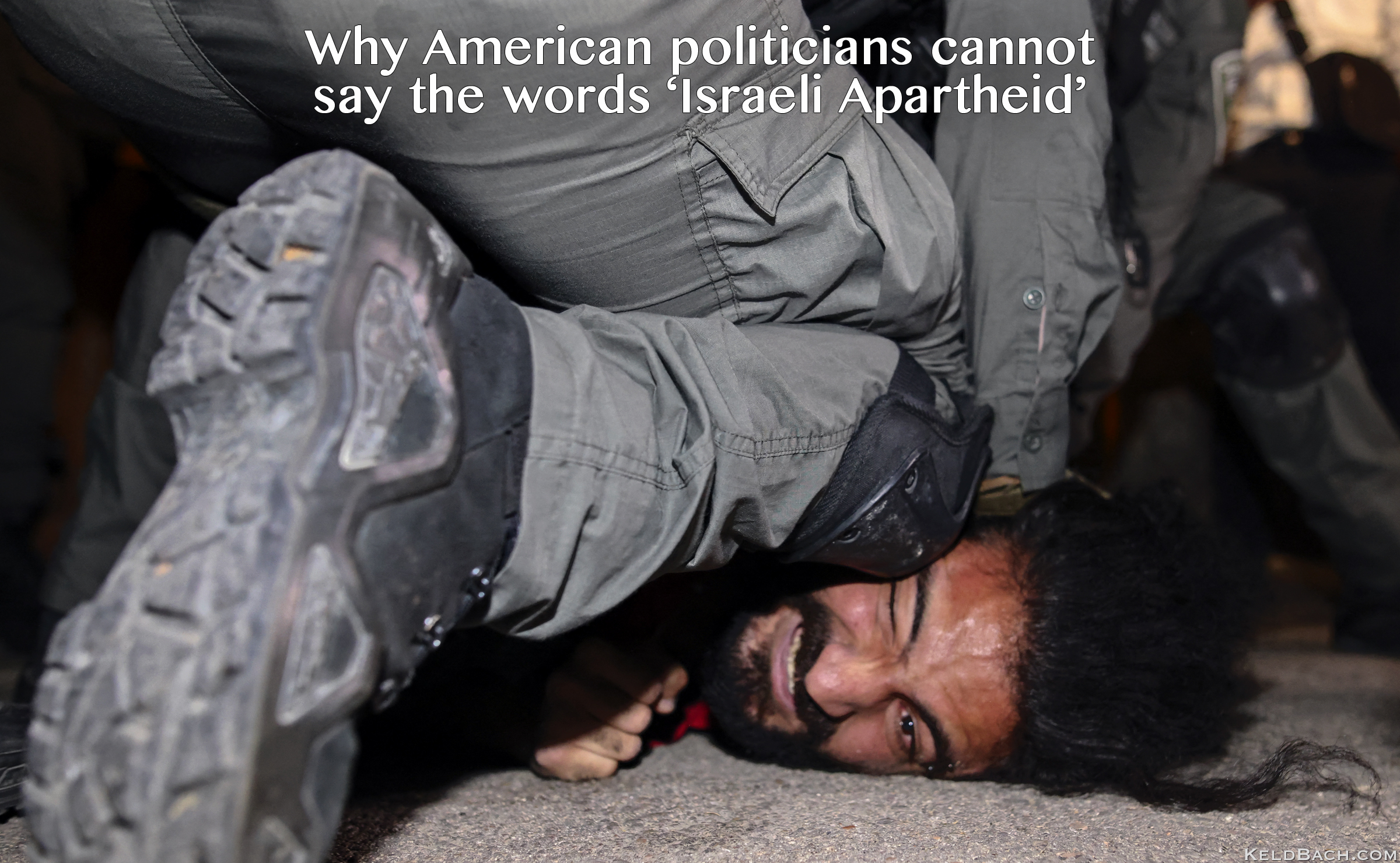 American political language does not have the capacity to address Palestine because it is disabled by white supremacy.
By Mariam Barghouti
Over the past few weeks, as the Israeli colonial forces escalated their brutal violence against the Palestinians of occupied Jerusalem, many hoped for some kind of a sharp reaction from the new Biden administration. But that did not come. Instead, we once again heard about how "deeply concerned" the US State Department is about "unilateral steps that exacerbate tensions" and that both Israeli and Palestinian officials need "to act decisively to de-escalate tensions".
Some Palestinians also expected more from the "progressive" members of the US legislature. But they too dressed their words in euphemisms. Representative André Carson tweeted that he is "extremely dismayed by Israel's efforts to forcefully evict Palestinians from their homes". Representative Marie Newman called on the State Department to "immediately condemn these violations of international law". Representative Mark Pocan co-authored a letter with others, expressing "deep concern about Israel's imminent plan to forcibly displace nearly 2,000 Palestinians".
And for her part, Representative Alexandria Ocasio-Cortez called the Israeli army's actions "inhumane" and said "the US must show more leadership in safeguarding Palestinian rights". Just a month ago, in an interview with Rabbi Michael Miller, head of the Jewish Community Relations Council of New York, the "progressive" congresswoman also talked about "valuing a process where all parties are respected" and building "a path to peace".
Conspicuously absent from all these statements are words that objectively assess the situation in Palestine, such as "occupation", "apartheid", "settler-colonialism", and "ethnic cleansing". (Source: Al Jazeera)
Background image is courtesy of AFP/Ahmad Gharabli, cropped and resized by me.