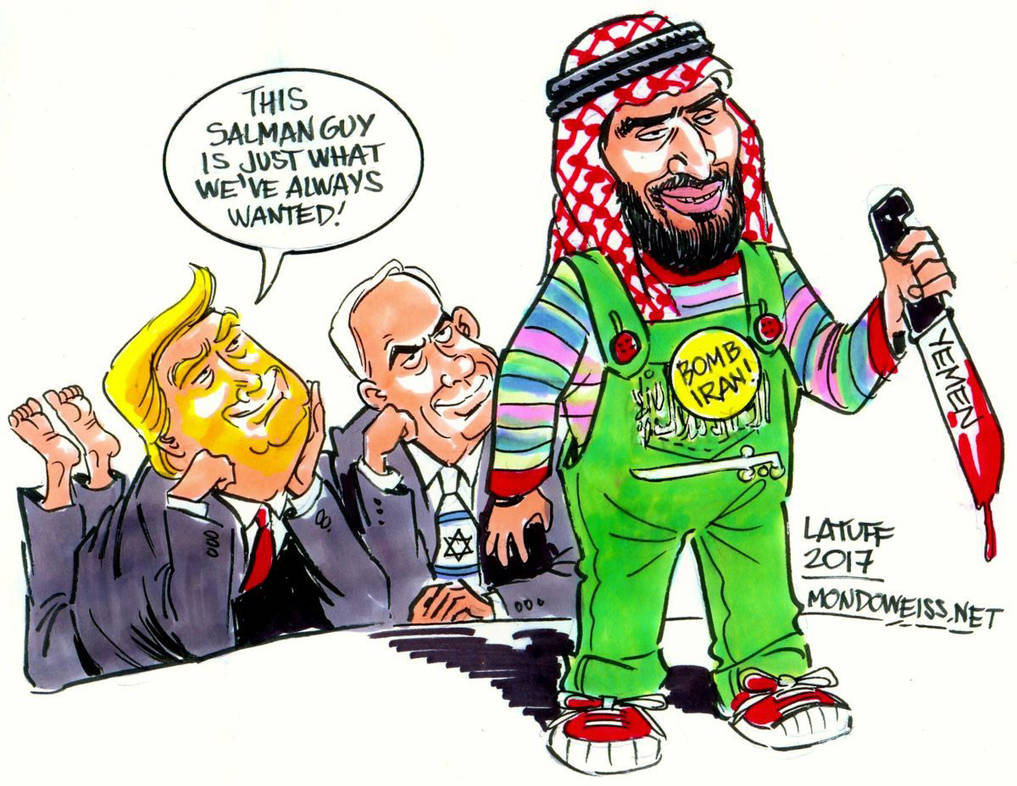 By Philip Giraldi
There are monsters among us. Every day I read about an American "plan" to either invade some place new or to otherwise inflict pain to convince a "non-compliant" foreign government how to behave. Last week it was Iran but next week it could just as easily again be Lebanon, Syria or Venezuela. Or even Russia or China, both of whom are seen as "threats" even though American soldiers, sailors and marines sit on their borders and not vice versa. The United States is perhaps unique in the history of the world in that it sees threats everywhere even though it is not, in fact, threatened by anyone.
Just as often, one learns about a new atrocity by Israelis inflicted on the defenseless Arabs just because they have the power to do so. Last Friday in Gaza the Israeli army shot and killed four unarmed demonstrators and injured 300 more while the Jewish state's police invaded a Palestinian orphanage school in occupied Jerusalem and shut it down because the students were celebrating a "Yes to peace, no to war" poetry festival. Peace is not in the Israeli authorized curriculum.
And then there are the Saudis, publicly chopping the heads off of 37 "dissidents" in a mass display of barbarity, and also murdering and dismembering a hapless journalist. And let's not forget the bombing and deliberate starving of hundreds of thousands innocent civilians in Yemen.
It is truly a troika of evil, an expression favored by US National Security Advisor John Bolton, though he was applying it to Cuba, Venezuela and Nicaragua, all "socialist" nations currently on Washington's "hit list." Americans, Saudis and Israelis have become monsters in the eyes of the rest of the world even if in their own minds they are endowed with special privilege due to their being "Exceptional," "Chosen by God" or "Guardians of Mecca and Medina." All three countries share a dishonest sense of entitlement that supports the fiction that their oppressive and often illegal behavior is somehow perfectly legitimate.
Read the full article at Information Clearing House