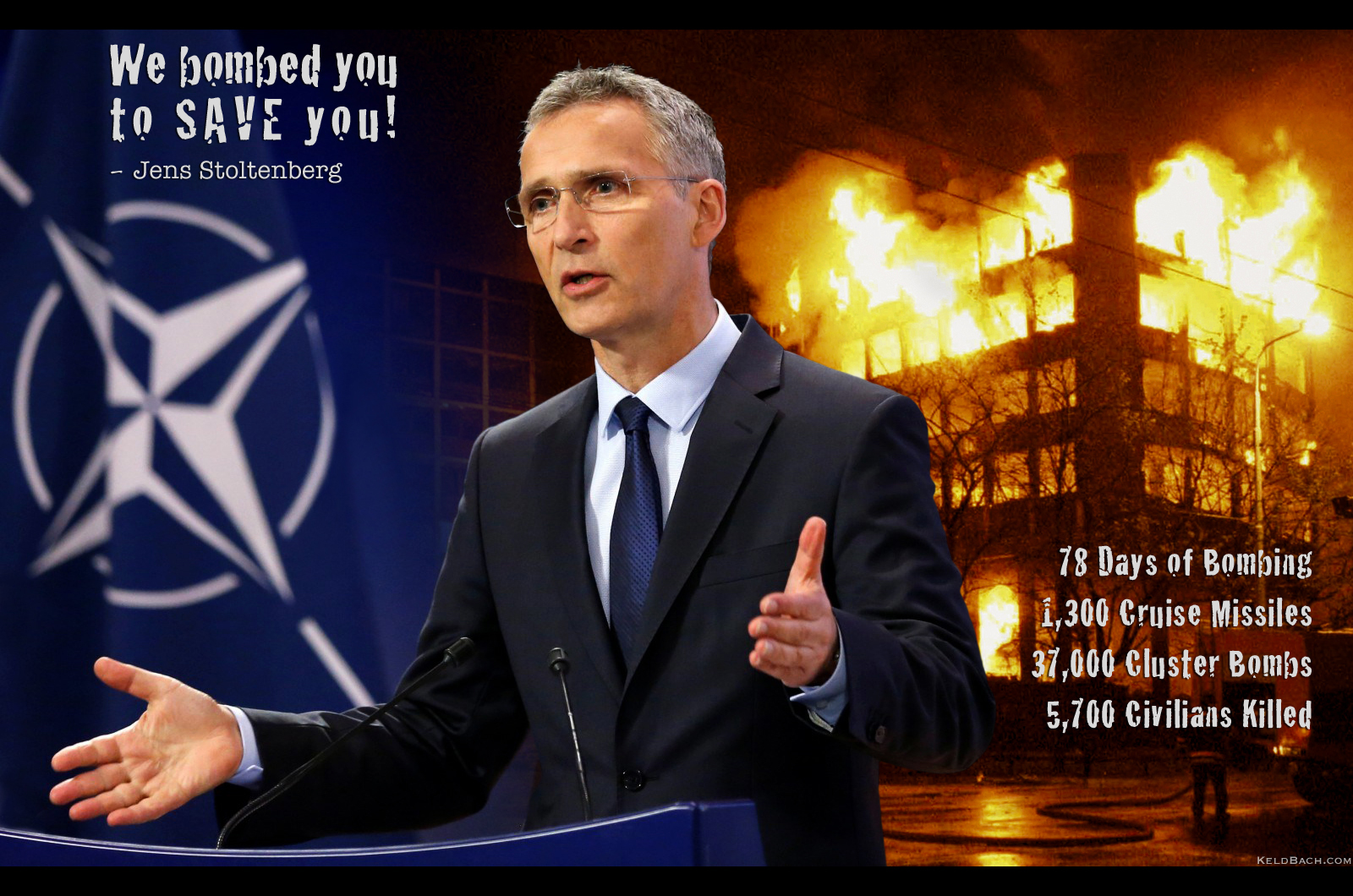 Background images courtesy of Washington Post and CDN.com, modified by me.
Speaking to students at the University of Belgrade as part of his three-day tour of Serbia, NATO Secretary General Jens Stoltenberg explained that the bombing of Yugoslavia was not aimed against ordinary Serbs, but against President Slobodan Milosevic.
NATO carried out a 78-day campaign of airstrikes against Yugoslavia in 1999 after accusing Belgrade of committing war crimes in Kosovo. The strikes left as many as 5,700 civilians dead, and contaminated part of the region with depleted uranium, leading to a spike in juvenile cancer rates.
Watch this documentary for more information: ЗАШТО? WHY? Revisiting NATO Atrocities in Yugoslavia After 15 Years