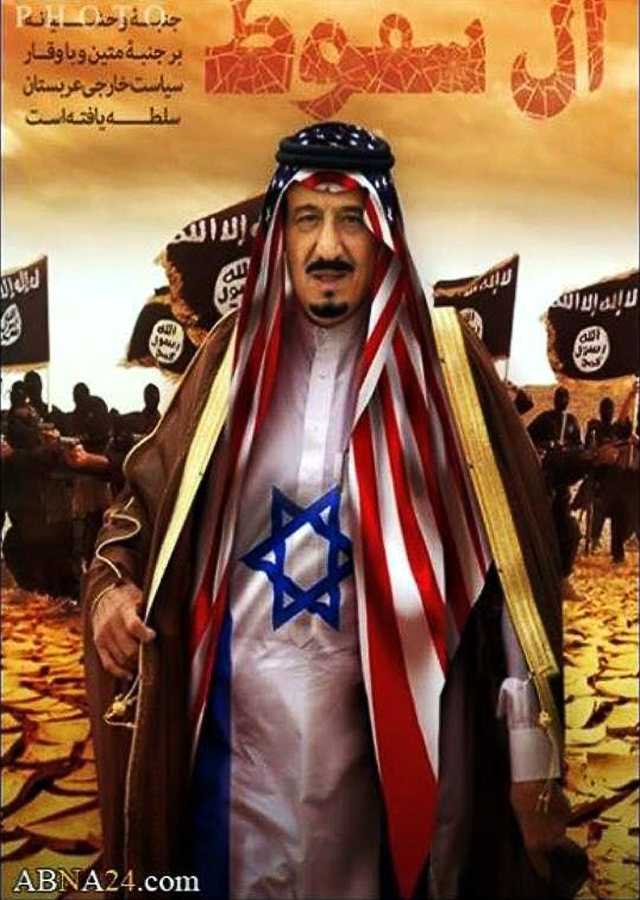 By F. William Engdahl
Now a detailed investigation of the Turkish shoot down of the Russian SU-24 jet reveals that the Turkish F-16 jet that shot down the jet was supported by two AWACS reconnaissance planes that enabled the Turkish F-16 exact hit, a very difficult if not impossible feat against a jet as agile as the SU-24. One of the AWACS planes was a Boeing AWACS E-3A of the Saudi Arabian air force which took off from the Riyadh, Saudi Arabia airbase.
Then, as a Russian rescue helicopter rushed to the scene of the SU-24 crash, Saudi TOW anti-aircraft missiles shot the Russian helicopter down. The Saudis had sent 500 of the highly-effective TOW missiles to anti-Assad terror groups in Syria on October 9.
What we have, then, is not an isolated Russian war against ISIS in Syria. What lies behind ISIS is not just Erdoğan's criminal regime, but far more significant, the Kingdom of Saudi Arabia and her Wahhabite allies Kuwait, UAE, Qatar.
In the true sense, ISIS is simply a "Saudi army in disguise."
If we strip away the phony religious cover, what emerges is a Saudi move to grab some of the world's largest oil reserves, those of the Sunni parts of Iraq, and of Syria, using the criminal Turkish regime in the role of thug to do the rough work, like a bouncer in a brothel. If Moscow is not conscious of this larger dimension, she runs the risk of getting caught in a deadly "bear trap" which will more and more remind them of Afghanistan in the 1980's.
What stinks in Saudi Arabia ain't the camel dung. It's the monarchy of King Salman and his hot-headed son, Prince Salman. For decades they have financed terrorism under a fake religious disguise, to advance their private plutocratic agenda. It has nothing to do with religion and everything to do with money and oil. A look at the ISIS map from Iraq to Syria shows that they precisely targeted the oil riches of those two sovereign states. Saudi control of that oil wealth via their ISIS agents, along with her clear plan to take out the US shale oil competition, or so Riyadh reckons, would make the Saudi monarchy a vastly richer state, one, perhaps because of that money, finally respected by white western rich men and their society. That is clearly bovine thinking.
Don't bet on that Salman.
Read full article at New Eastern Outlook
Map courtesy of
al-Araby al-Jadeed
(click image to enlarge)

Related documentary film: The Saudi Royal Family