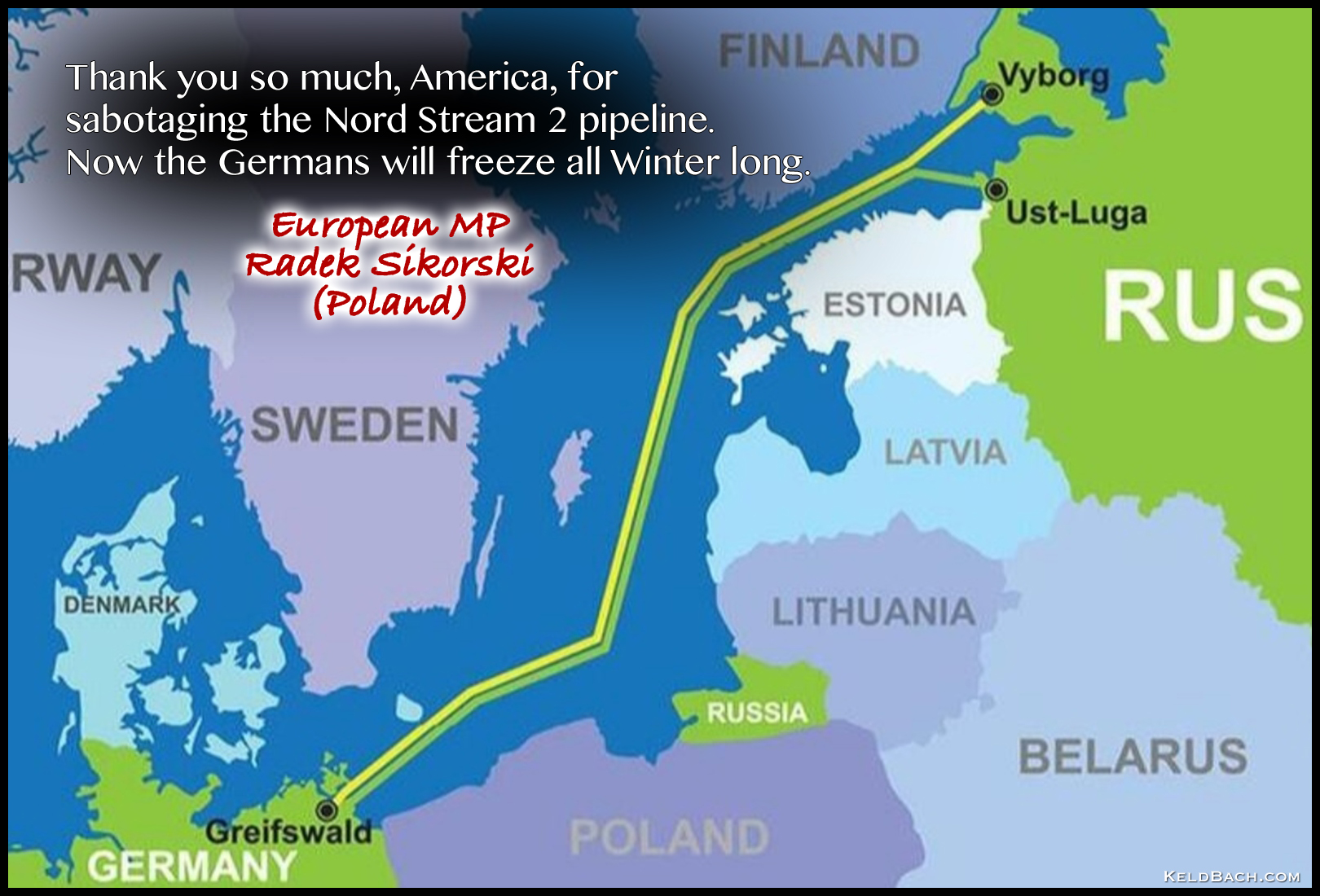 The former Polish FM, now European MP Radek Sikorski, has personally thanked the United States for the damages done yesterday to the Russian gas pipeline Nord Stream 2. Apparently, he's no friend of Germany.
Russian Foreign Ministry's spokeswoman, Maria Zakharova, said that this might be regarded an official statement of being a terrorist attack. (Source: TASS)
In February this year U.S. President Joe Biden said the following to a reporter:
Pres. Biden: "If Russia invades…then there will be no longer a Nord Stream 2. We will bring an end to it."
Reporter: "But how will you do that, exactly, since…the project is in Germany's control?"
Biden: "I promise you, we will be able to do that." (Source: ABC News)
Background image via Twitter, modified by me.