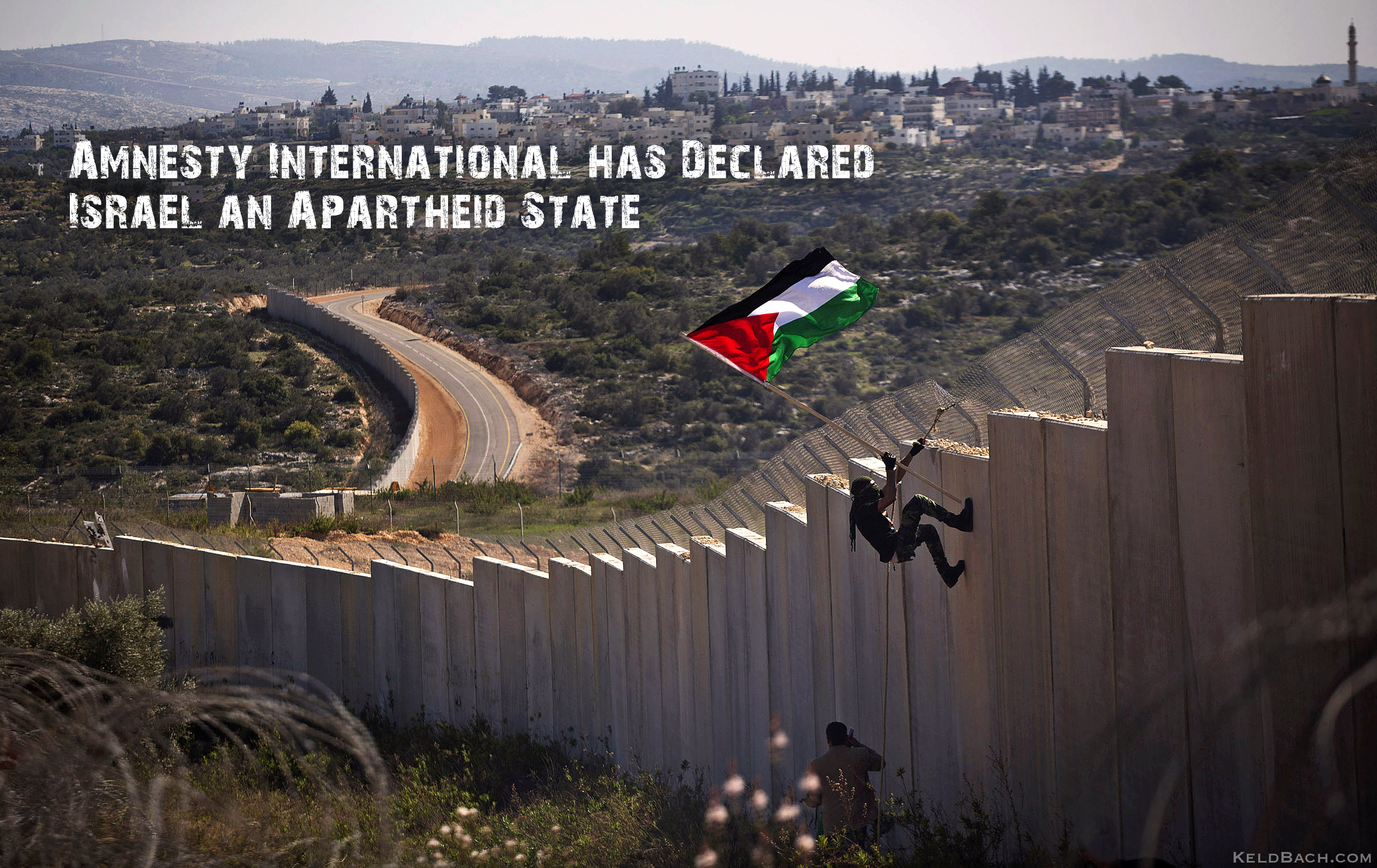 Israeli authorities must be held accountable for enforcing a system of oppression and domination against Palestinians, Amnesty International says.
Israel is carrying out "the crime of apartheid against Palestinians" and must be held accountable for treating them as "an inferior racial group", Amnesty International says in a new report, joining the assessment of other rights groups.
Released on Tuesday, the 280-page report by the leading rights group details how Israeli authorities enforce a system of oppression and domination against the Palestinians.
Its damning investigation lists a range of Israeli abuses, including extensive seizures of Palestinian land and property, unlawful killings, forcible transfer, drastic movement restrictions, administrative detention and the denial of nationality and citizenship to Palestinians.
Source: Aljazeera.com
During his visit to Palestine in 2014, Desmond Tutu said: "I know firsthand that Israel has created an Apartheid reality within its borders and through its occupation. The parallels to my own beloved South Africa are painfully stark indeed."
Background image via The GroundTruth Project, modified by me.