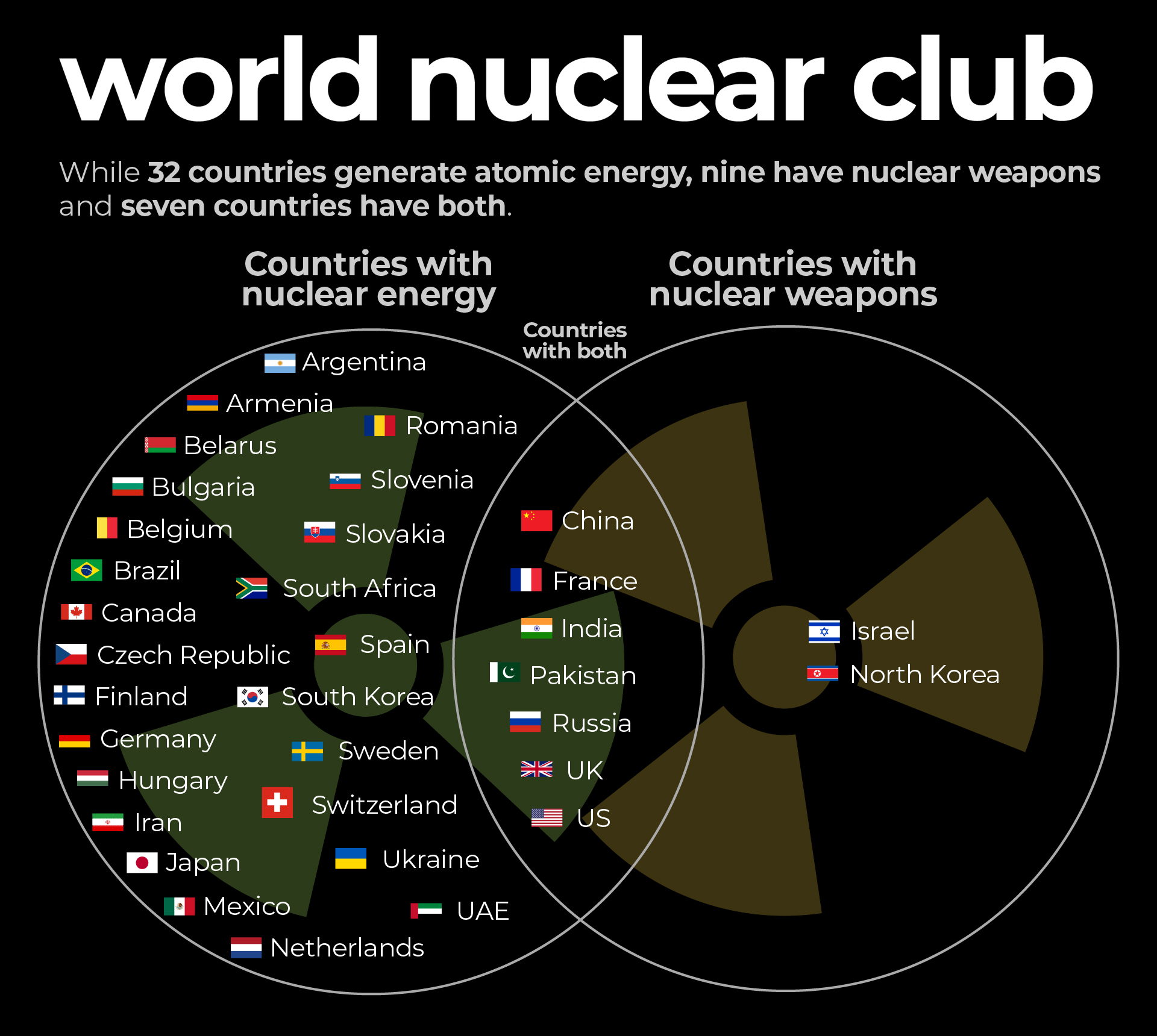 With the 26th UN Climate Change Conference over, nations are making plans to move to green energy in a bid to tackle global warming.
But nuclear energy is a particular sticking point. While it is the largest source of low-carbon electricity in OECD countries, some nations have spoken out against the categorisation of nuclear energy as climate-friendly. What do you think?
Read the full article: The World Nuclear Club
Infographic via Al Jazeera, modified by me.