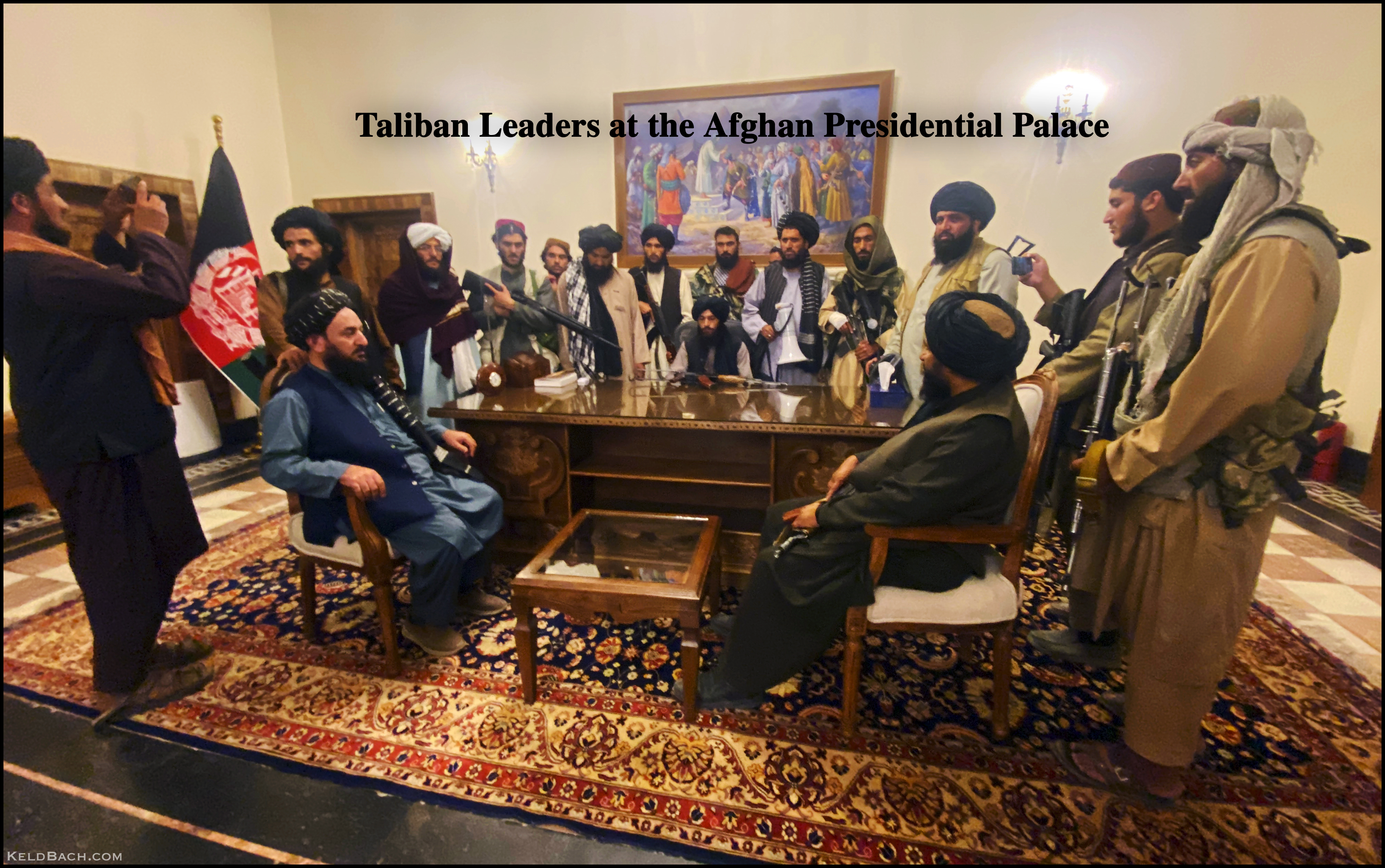 With the humiliating defeat of Uncle Sam and the cowardly departure of the Afghan President, the Taliban is going to announce an interim government shortly. It has been a swift and relatively peaceful takeover of control by the Taliban and nobody needs to fear retaliation or revenge in this regard. No need to evacuate embassy staff or other foreigners from Afghanistan either. The Taliban spokesman has issued the following guaranty:
"We assure all diplomats, embassies, consulates, and charitable workers, whether they are international or national that not only no problem will be created for them on the part of IEA but a secure environment will be provided to them, Inshallah."
Background image is courtesy of AP, modified by me (click to enlarge).