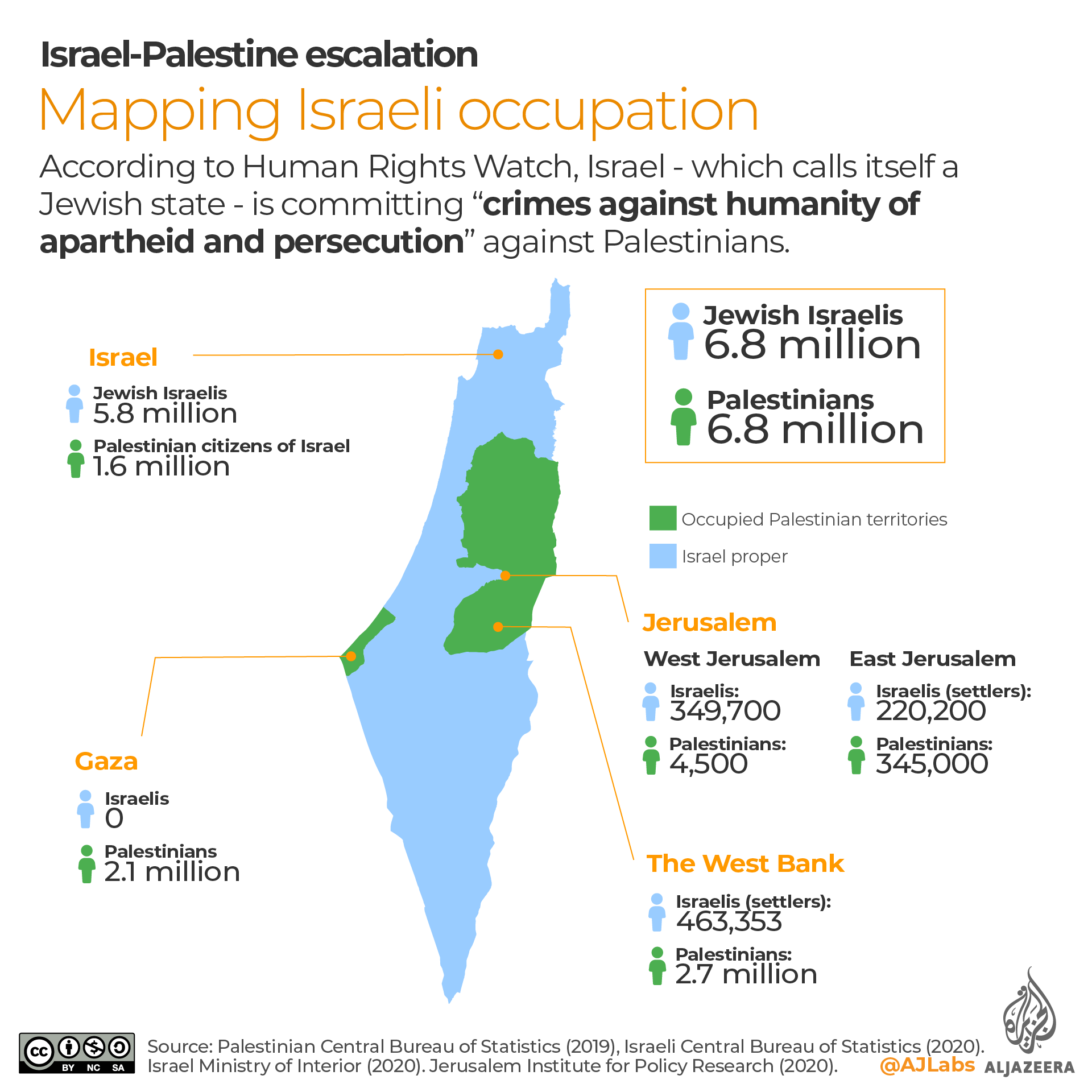 For the fourth time in 13 years, Israel has launched a major military offensive on the Gaza Strip. In its latest assault that began on May 10, at least 220 Palestinians, including 63 children, have been killed in Gaza. At least 12 people have died in Israel, including two children.
In the following series of graphics Al Jazeera describes why Israel's military occupation of Palestine remains at the core of this decades-long conflict and how Israeli colonialism shapes every part of Palestinians' lives.
Map is courtesy of Al Jazeera — click to enlarge.