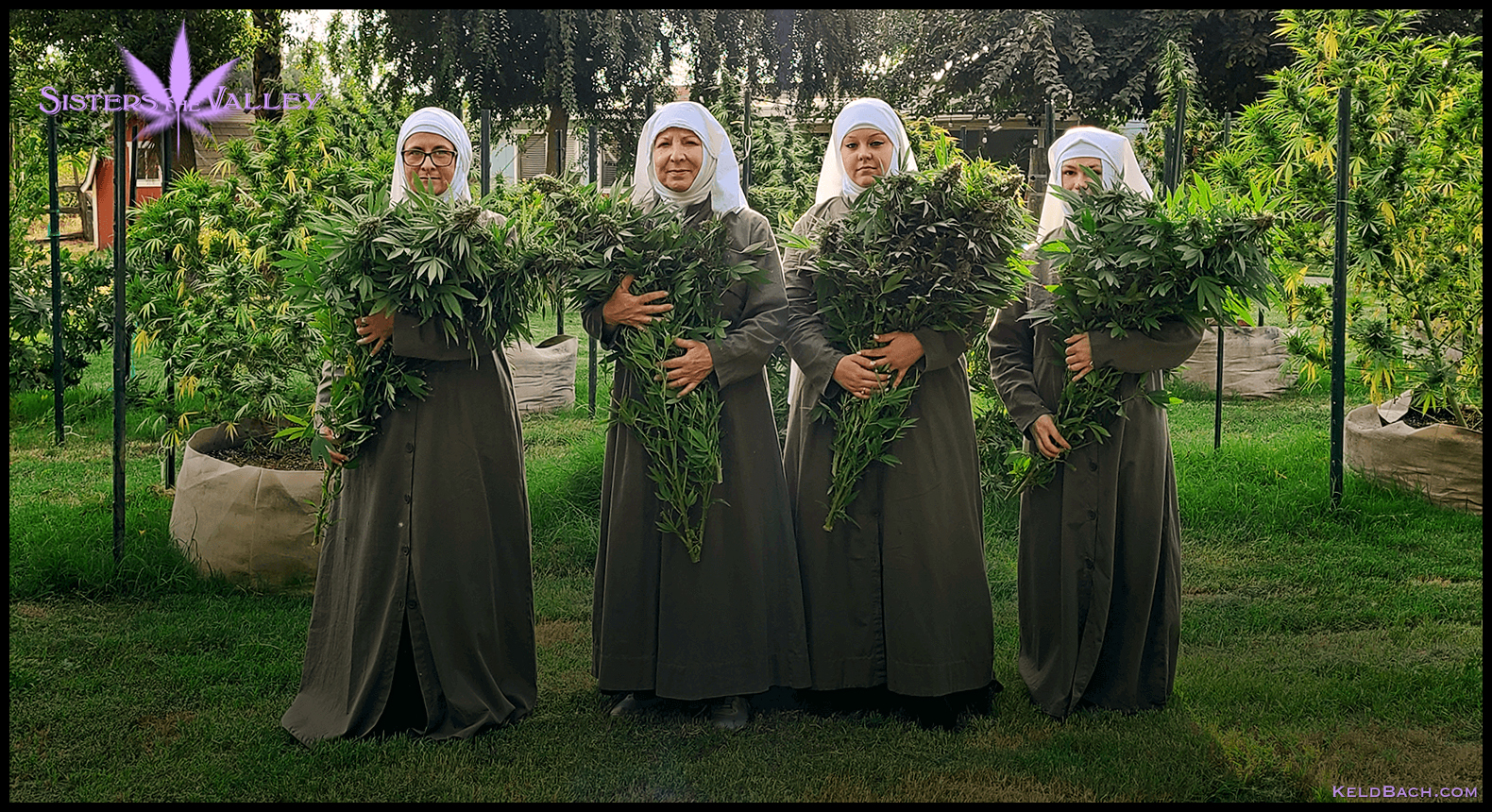 We are Sisters of the Valley
Inspired by the Beguines, the Sisters sustain their compassionate activism and community's farm operations by making natural healing products for the people. All of their organic products are created in a spiritual environment, guided by traditional wisdom, and handmade in harmony with the moon cycles.
Our Mission
The mission of the Sisterhood is to get the most amount of plant-based medicine to the most amount of people around the world, while doing it in a manner that is aligned with our values of compassionate activism, spirituality and service.
Our Vision
To bridge the gap between Mother Earth and her suffering people, and open up the world to the healing powers of nature's gifts.
Visit website: Sisters of the Valley
Background image via Sisters of the Valley, modified by me.