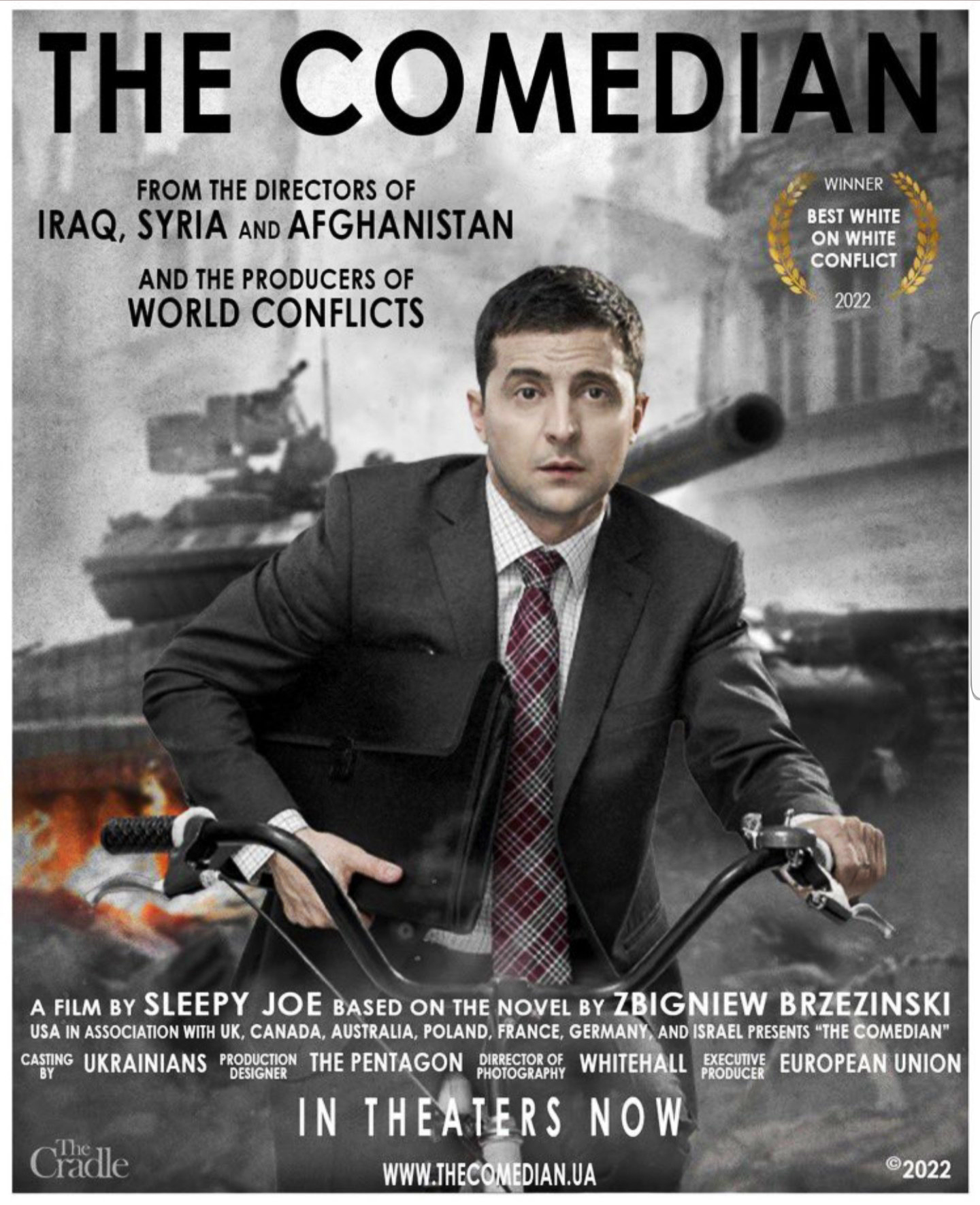 The war in Ukraine as seen from a satiric (and historic) perspective. But who is really pulling the strings?
It seems to me that the Neo-Nazis in Ukraine are being used as a proxy force against Russia in much the same way as the Mujahideen (now renamed Taliban) were in Afghanistan back in the 1980s.
And additionally, according to the puppet President, some 100,000+ volunteers from various EU member states are currently pouring into Ukraine to join the fight. Some countries even want to send fighter jets to support the 'noble cause'. The bright idea is to establish a no-flight zone for Russian aircrafts. I wish them good luck.
The poster is courtesy of The Cradle, slightly enhanced by me.