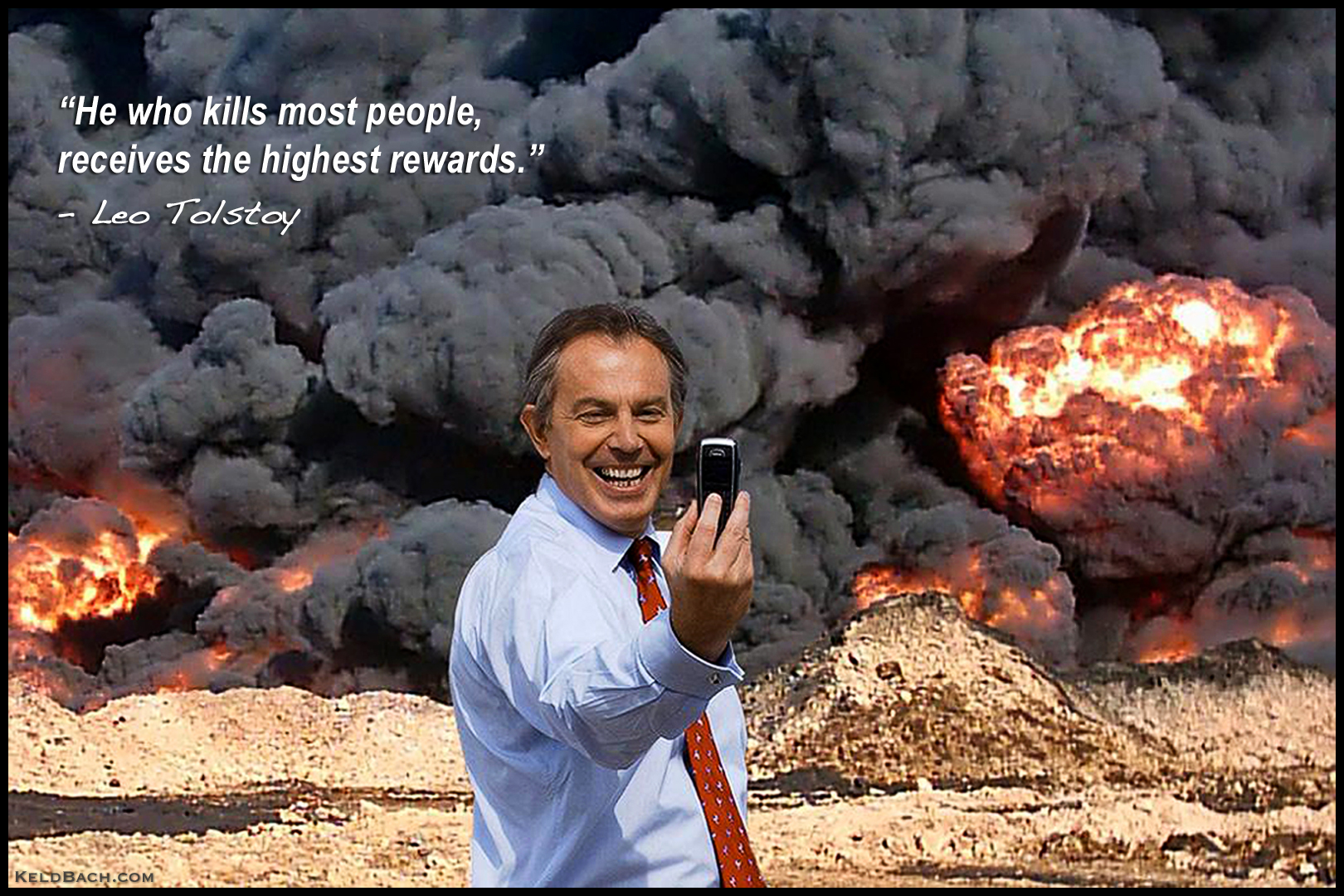 Former UK Prime Minister Tony Blair received a knighthood from Queen Elizabeth II last week. Blair received the Most Noble Order of the Garter and will now be able to use the title 'Sir'. In an official statement, the royal family said it was "graciously pleased" to knight Blair.
Sign the Petition to have this honour removed!
Background image courtesy of Renegade Tribune, modified by me.