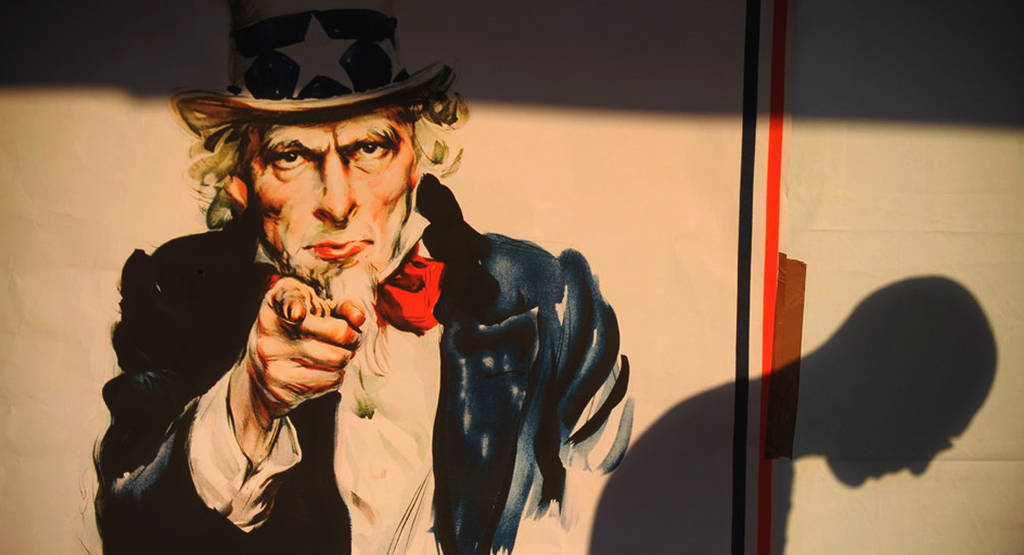 By The Saker
In simple and plain English, veterans are those who signed up to kill people outside the US for money.
Sorry, I know that this sounds offensive to many, but this is a fact. The fact that this decision (to join an organization whose primary purpose is to murder people in their own countries, hundreds and thousands of miles away from the US) could ALSO have been taken for "patriotic" reasons (i.e. by those who believed in what is most likely the most lying propaganda machine in history) or to "see the world" and "become a real man" does not change the fact that if the US military offered NO pay or benefits, NO scholarships, NO healthcare, etc. then the vast majority of those who claim that they joined to "serve" would never have joined in the first place. We all know that, let's not pretend otherwise! Just look at the arguments recruiters use to convince people to join: they are all about money and benefits! Need more proof? Just look at the kind of social groups who compose the bulk of the US military: uneducated, poor, with minimal career prospects. The simple truth is that financially successful folks very rarely join the military and, when they do, they usually make a career out of it.
As somebody who has lived in the US for a total of 21 years now, I can attest that folks join the military precisely for the same reasons they enter the police force or become correctional officers: because in all those endeavors there is money to be made and benefits to enjoy. Okay, there must be, by definition, the 1% or less who joined these (all violent) careers for purely lofty and noble ideals. But these would be a small, tiny, minority. The overwhelming majority of cops, correctional officers and soldiers joined primarily for material and/or financial reasons.
By the way, since that is the case, is it not also true that the soldier (just like the cop or the correctional officers) has ALREADY received his/her "gratitude" from the society for their "service" in the form of a check? Why do folks then still feel the need to "thank them for their service"? We don't thank air traffic controllers or logging workers (also very tough careers) for their service, do we? And that is in spite of the fact that air traffic controllers and logging workers did not choose to join an organization whose primary goal is to kill people in their own homes (whether private homes or national ones) which is what soldiers get paid for.
Read the full article at The Unz Review