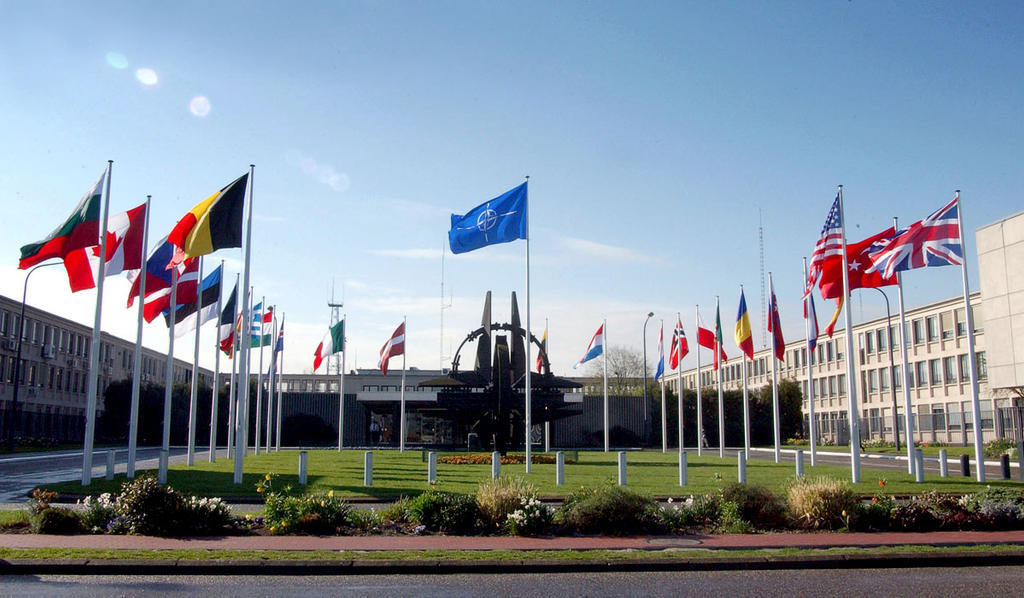 NATO headquarters in Brussels. (Francois Lenoir/Reuters)
By Danielle Ryan
Birthdays are always a good time to take stock of one's achievements, make some resolutions and contemplate the road ahead. So, with NATO turning sixty-seven today, perhaps it's time for the military alliance to engage in some honest self-reflection.
The problem is, sometimes it's just hard to let go. No one wants to admit their glory days are behind them. Everyone wants to feel they have a purpose, some grand vision yet to fulfill. When the time comes to hang up your hat, some bow out gracefully. Others need to be dragged kicking and screaming.
If Supreme Allied Commander General Philip Breedlove's latest comments are anything to go by, the alliance won't be performing a graceful exit any time soon. Instead, the 28-member bloc is simply recalibrating its efforts in an attempt to justify its existence and remain relevant.
'Not a peace program, a war program'
Intending to provide collective security against the Soviet Union, the military alliance was founded on April 4, 1949 by 12 countries, led by the United States. The bloc would aim to prevent the spread of communism and promote American economic interests across the European continent. Once the Soviet Union collapsed and ceased to exist in December 1991, NATO was at a bit of a loose end. Instead of disbanding, the organization continued to usher in new members in bouts of expansion that were sure to provoke modern Russia.
As I have written before, there were those even at the time of the organization's founding that foresaw such a situation emerging. US Senator Robert A. Taft — the son of President William Howard Taft — was one of them. Taft was outspoken in his misgivings about the appropriateness of such an alliance. He believed that a military bloc built on arming nations against the USSR could leave Moscow feeling "ringed" in and could lay the groundwork for another world war — even going so far as to say it is "not a peace program, it is a war program." In a speech explaining his vote against the formation of the alliance, he asked: "How would we feel if Russia undertook to arm a country on our border; Mexico, for instance?"
For as long as it has existed, NATO has been geared primarily towards serving Washington's geostrategic interests. It was then, as it is now, far more about creating vassal states in Europe that would do America's bidding than it was about keeping them safe. The goal was to unite as many nations as possible under a pro-Washington umbrella which would rarely, if ever, question US foreign policy.
Full article at: RT Op-Edge