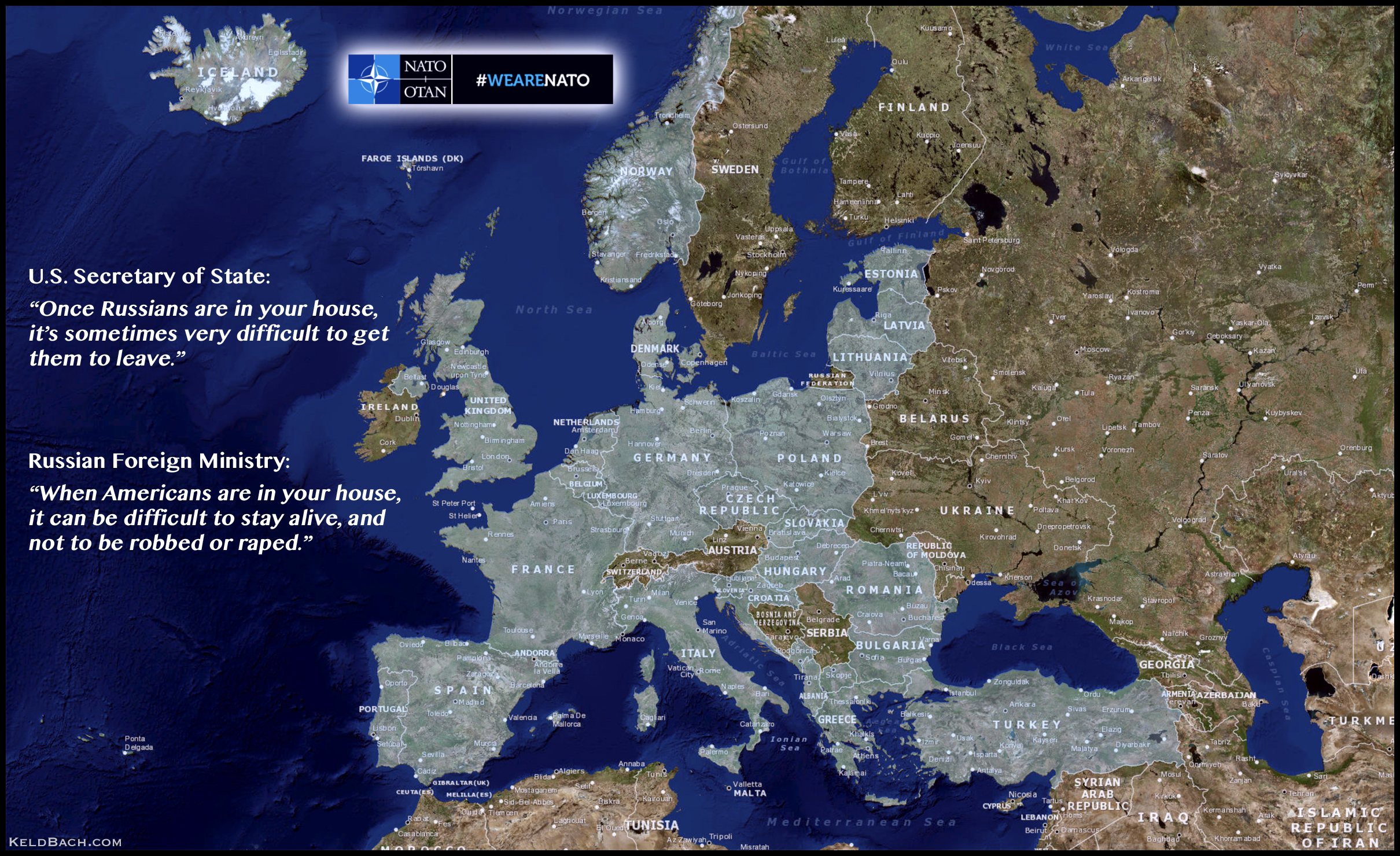 On Friday, US Secretary of State Antony Blinken suggested that Moscow might have some ulterior motives in leading the peacekeeping effort by the CSTO alliance in Kazakhstan. "I think one lesson in recent history is that once Russians are in your house, it's sometimes very difficult to get them to leave," he said.
The Russian Foreign Ministry has already slammed Blinken for his controversial claims. "When Americans are in your house, it can be difficult to stay alive, and not to be robbed or raped," and North American Indians, Koreans, Vietnamese, Iraqis, Syrians, and others can confirm that, it pointed out.
Source: RT International
Map of European NATO member states via NATO.int, modified by me.