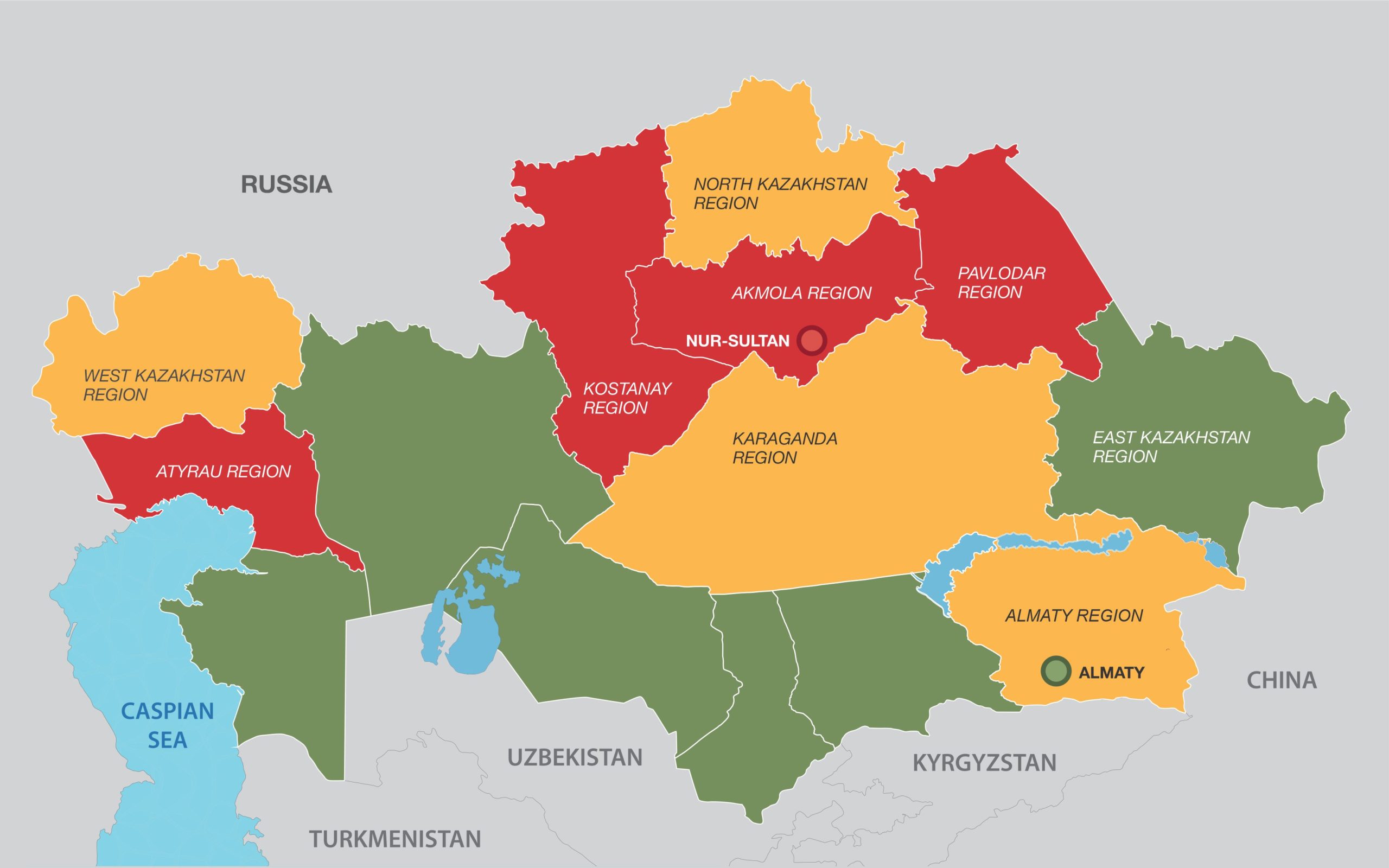 By Pepe Escobar
Kazakhstan was rocked into chaos virtually overnight, in principle, because of the doubling of prices for liquefied gas, which reached the (Russian) equivalent of 20 rubles per liter (compare it to an average of 30 rubles in Russia itself).
That was the spark for nationwide protests spanning every latitude from top business hub Almaty to the Caspian Sea ports of Aktau and Atyrau and even the capital Nur-Sultan, formerly Astana.
The central government was forced to roll back the gas price to the equivalent of 8 rubles a liter. Yet that only prompted the next stage of the protests, demanding lower food prices, an end of the vaccination campaign, a lower retirement age for mothers with many children and – last but not least – regime change, complete with its own slogan: Shal, ket! ("Down with the old man.")
The "old man" is none other than national leader Nursultan Nazarbayev, 81, who even as he stepped down from the presidency after 29 years in power, in 2019, for all practical purposes remains the Kazakh gray eminence as head of the Security Council and the arbiter of domestic and foreign policy.
The prospect of yet another color revolution inevitably comes to mind: perhaps Turquoise-Yellow – reflecting the colors of the Kazakh national flag. Especially because right on cue, sharp observers found out that the usual suspects – the American embassy – was already "warning" about mass protests as early as in December 16, 2021.
Maidan in Almaty? Oh yeah. But it's complicated.
Read the full article at: Strategic Culture.
Related articles: Dr. Marcus Papadopoulos on recent events (attempted colour revolution) in Kazakhstan | Fyodor Lukyanov: Kazakhstan intervention sees Russia set a new precedent
Map of Kazakhstan via The Astana Times.